Discover more from United Ventures' Newsletter
We invest in people and technology.
Over 1,000 subscribers
#UVnewsletter
& Season's greetings
Dear All,

Christmas holidays are almost here and we are looking forward to spending some days of well-deserved rest with our beloved ones. It has been a very exciting year for us at United Ventures and we are pretty sure that 2020 will be filled with many further great accomplishments! While we take a look back to the best moments of 2019, let us thank you for being at our side on our mission to back visionary entrepreneurs that want to make a difference. Cheers to all the #gamechangers out there!

Best wishes from Milan,
The United Ventures Team
UV2 Final Closing at 120M€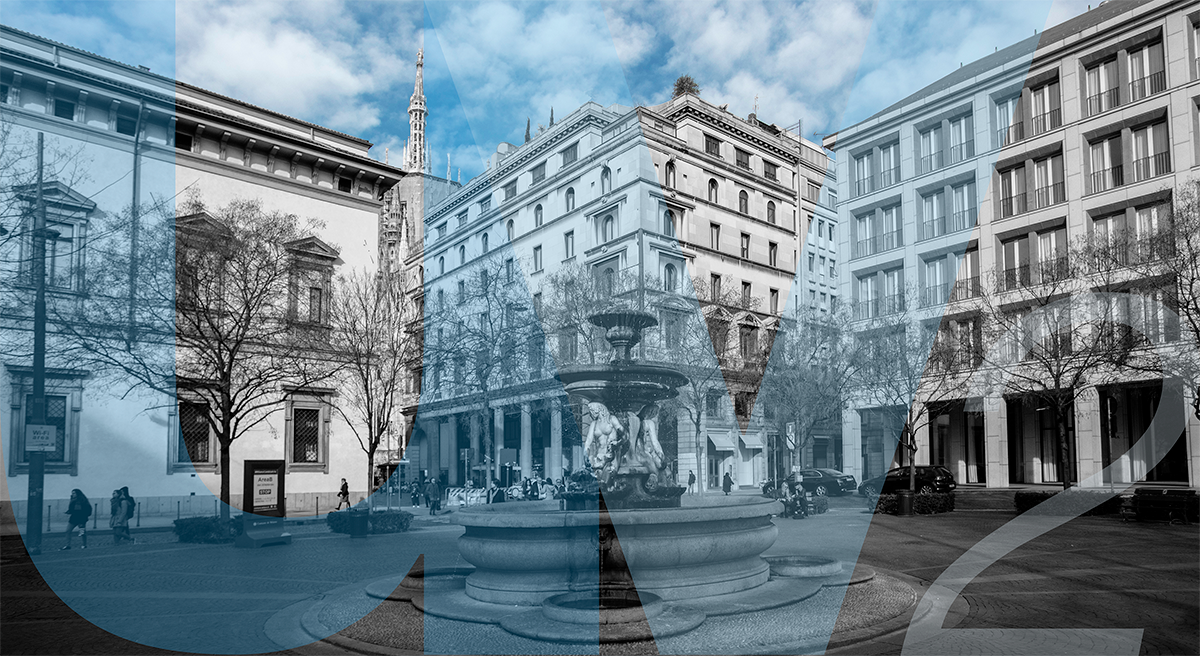 Definitely a good way to end the year! With the closing of UV2 at 120M€ we reach an important milestone that consolidates our position on the European venture capital map, while we continue to back the most talented founders on their mission to redefine through technology entire industry sectors. 

A great accomplishment for us, but also a piece of significant news for the growing Italian ecosystem of innovation, that is finally starting to attract international attention and capital. Read more about that on our blog and in this conversation between Massimiliano Magrini and Federico Fubini, featured on the Corriere della Sera.
New Investments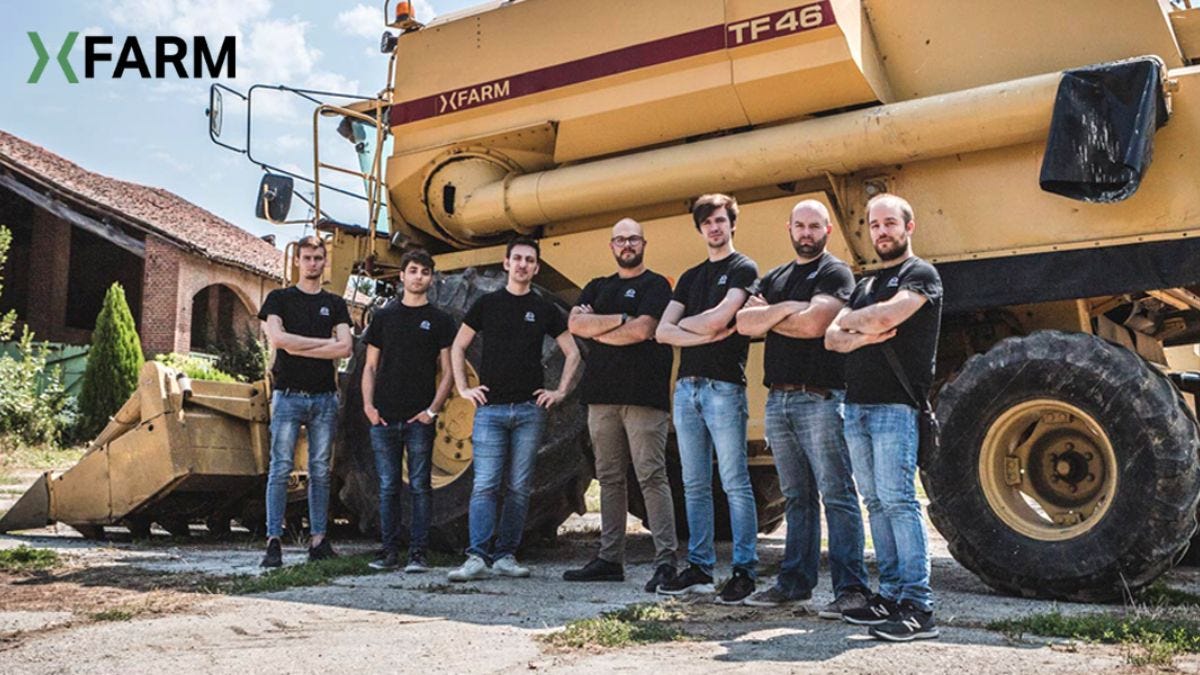 On December 4th, we announced our participation as lead investors in xFarm 3M€ Series A round. xFarm is a SaaS platform that aims to facilitate the digitalization of farms, simplifying data collection and analysis, reducing bureaucracy, improving the efficiency and sustainability of agricultural fields, and allowing the traceability of agricultural products. The decision to invest in agtech is in line with our strategy of investing in the digital transformation of traditionally analog sectors, and we got impressed by xFarm's platform play with the aim of integrating an ecosystem of vertical applications. Read more on our blog, AgFunder News and Scale Up Italy.
Portfolio Highlights
Besides xFarm, in 2019 we welcomed other 2 companies in our portfolio (MishiPayand Equalum), and we made 3 follow-on investments (Exein, MainStreaming and brumbrum). We congratulated Paperlit for the exit with the Datrix Group, and Moneyfarm for signing with Poste Italiane one of the largest digital wealth management partnerships in Europe. Exein has been selected to exhibit at the 2020 Startup Grind Global Conference next February in Silicon Valley, Credimi and brumbrum keep on being awarded among the most promising Italian startups, Musixmatch partnered with Instagram announcing a new feature that allows users to add lyrics to their Instagram Stories, Cloud4Wi won the CRM and Sales & Marketing Solutions award at the 2019 edition of Digital 360 Awards, Loop AI Labs won the Innovations Award for Cognitive Robotics in the 2019 AI Breakthrough Awards, FACEIT consolidated its leadership position in the gaming market. Kudos to all our Founders and their amazing Teams!
Tech Insights 2019: the #GameChangers edition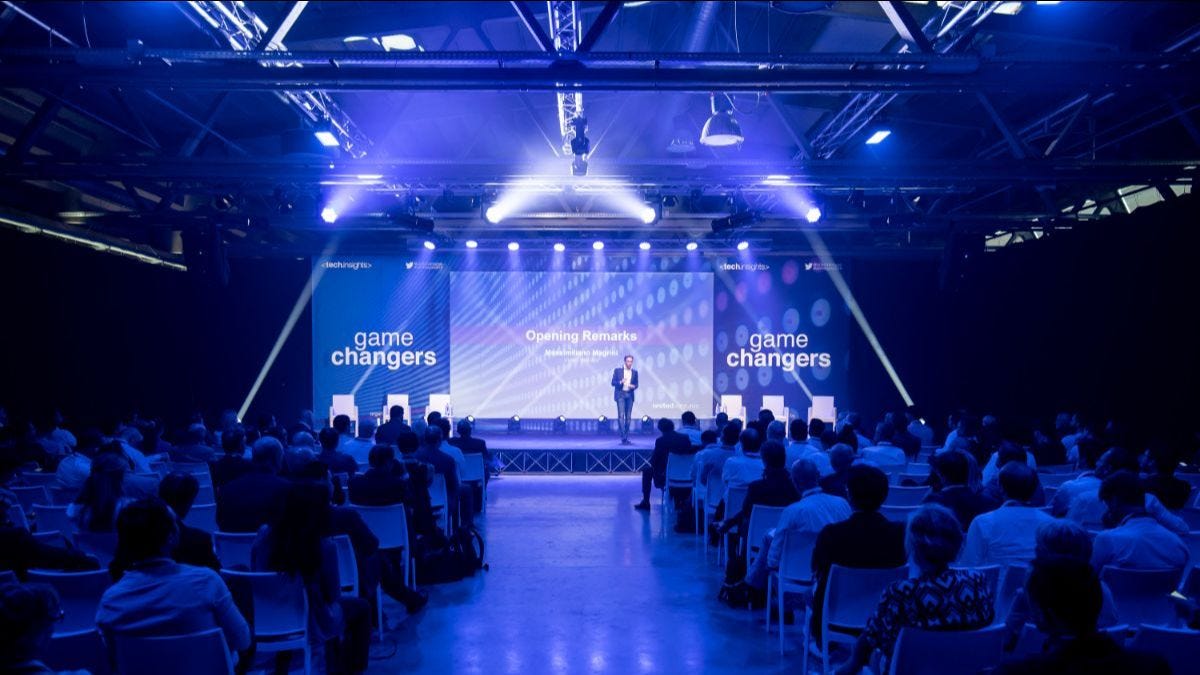 Held at Talent Garden Calabiana on June 24th, our annual event was attended by over 250 selected senior executives, venture capitalists, and entrepreneurs, who came from all over the world to discuss some very relevant topics at the conjunction of technology, economics, and society. The 2019 edition of Tech Insights focused on emerging tech trends and companies with the potential for transforming society and economies for the better. 

Tech&Cycling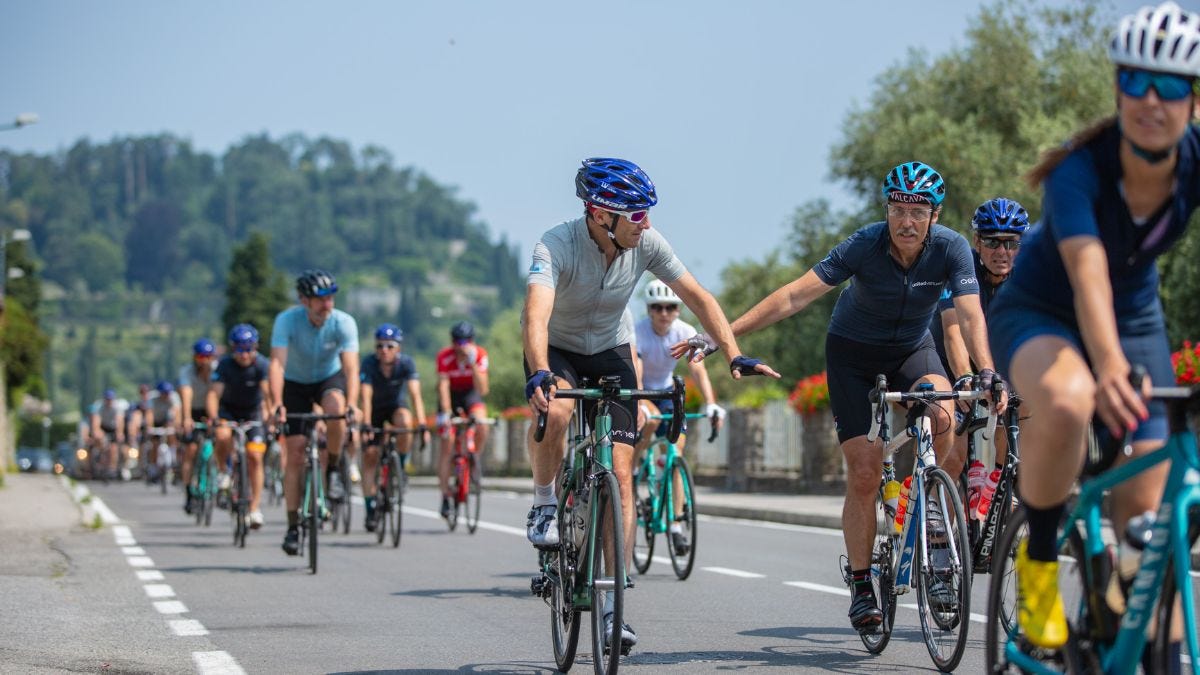 The following day we held the second edition of Tech&Cycling, in collaboration with BKLK. A unique side event taking place in the outstanding scenery of Lake Como, that has already become an essential and extremely rewarding appointment for tech enthusiasts who are also passionate cyclists!

#UVtalks
In November we launched UVtalks, a series of events aimed to connect our portfolio companies while sharing tactical and practical knowledge. The first session, organized in collaboration with AWS, shared the hiring mechanism Amazon has built in order to support the growth of its business and to ensure a "raising-bar" quality of talents. We will enhance the format in 2020, by organizing quarterly meetings with the best experts on a variety of subjects. Stay tuned!
#UVbookclub
Holiday time means… books! Our team is made of avid readers and below you can find our recommendations to fill these precious lazy days with some quality reading.

Fuori dal gregge, by Massimiliano Magrini (ita). While sharing personal experiences and thoughts on a variety of topics, UV's co-founder draws unexpected parallels between past and present - from the Republic of Venice to Silicon Valley, from Leonardo da Vinci to Steve Jobs - and identifies in the "divergent thinking" the crucial element that allows a society to exploit its full potential - of knowledge, merit and talent - and transform it into economic and social growth.

The Infinite Game, by Simon Sinek. What play are we playing? A game with no finish line, no fixed rules. A book on modern times leadership - because "leaders who embrace an infinite mindset build stronger, more innovative, more inspiring organizations".

Drawdown: The Most Comprehensive Plan Ever Proposed to Reverse Global Warming, by Paul Hawken. Climate crisis is a reality, and humanity needs to find a solution. That's the purpose of this accurate report, which collects practical wisdom from leading scientists and policymakers around the world.

Loonshots: How to Nurture the Crazy Ideas That Win Wars, Cure Diseases, and Transform Industries, by Safi Bahcall. A bold and fascinating study on human behavior and discovery by a second-generation physicist (the son of two astrophysicists), a biotech entrepreneur, and former public-company CEO.

L'algoritmo e l'oracolo. Come la scienza predice il futuro e ci aiuta a cambiarlo, by Alessandro Vespignani (ita). Can algorithms and big data help us to predict the future? Yes - actually they are already doing so. A renowned scientist explores the perspectives, opportunities, and risks of this compelling research field.

Secrets of Sand Hill Road: Venture Capital and how to get it, by Scott Kupor. A comprehensive guide to venture capital by a managing partner of Andreessen Horowitz: insiders may already be familiar with most of the content, but it offers great insights - from how venture capital works to how VCs make decisions - to entrepreneurs that find themselves to negotiate a VC deal for the first time.

Hedge: A greater safety net for the Entepreneurial Age, by Nicolas Colin. A brilliant essay in which The Family's co-founder and director analyzes the paradigm shift caused by the Digital Revolution and the social and political effects of technological change.

Design in Venture Capital, by Irene Au. In this short, but concrete book, the design partner of Khosla Ventures analyses several design roles in venture capital in order to clarify their key activities, value and impact. She lists some of the greatest designers that are currently working in big VCs, their main activities and their path towards the VC.

How to speak Machine: Computational Thinking for the Rest of Us, by John Maeda. In this recently published book, Maeda (interdisciplinary thinker on technology and design and former design partner at Kleiner Perkins) tackles the importance of nowadays understanding how computers "think", even if we don't know how to code. It is practically a toolkit to better understand design and computing, and the inextricable relationship between the two.

And… let's end the list with some good fiction!

Conversation With Friends, by Sally Rooney. They have called her "the voice of millennials": with a dry tone reaching peaks of surgical precision, this young Irish novelist narrates a modern tale of love, desire, and betrayal, investigating how technology is changing relationships and power games.

Americanah, by Chimamanda Ngozi Adichie. A bildungsroman unfolding across two continents, a beautifully written story of a woman in search of her cultural identity, a witty novel on braveness, prejudice, and the power of language.
Things Worth Sharing
Looking for shorter readings? Find below a selection of the most insightful articles we have read in the past weeks.

1. Here's how a circular economy could change the world by 2030 (WE Forum)
3. Machine learning deployment (Benedict Evans)
4. Why Silicon Valley investors are bonkers for European startups (Forbes)
5. Elon Musk's 6 productivity rules (CNBC)
6 Global AI Survey: AI proves its worth, but few scale impact (McKinsey&Company)
7. The hacker who took down a country (Bloomberg)
8. Delivering growth: The impact of third-party platform ordering on restaurants (Deloitte)
9. Startups and Uncertainty (Reaction Wheel)
10. China threatens retaliation should Germany ban Huawei 5G (Bloomberg)
That's all for today - we hope you enjoyed the reading!
Please feel free to share any questions, thoughts or comments by dropping us an email. But first… enjoy your holidays and see you in 2020!