#UVnewsletter
the quarantine edition
Dear All,

We hope this newsletter finds you well. Here at United Ventures, we are in our 8th week of work from home and social distancing. It's been a strange few weeks: day after day, the perspective to "go back to normal" is taking a new shape. While we have been doing business as un-usual without significant disruptions, the Coronavirus outbreak has indeed messed up our economies, our societies – our whole lives – like anything before. 

Times are uncertain, but we must think about tomorrow, keeping in mind that technology will have an ever-growing role in redesigning our lives and how we work, learn, communicate. Technology is the tool that will help humankind to rethink "the new normal."

But technology by itself alone won't be sufficient. We need to pave the way into the future with solidarity, courage, resilience. We may be physically isolated, but we are all in this together, and united we will get through this. That reminds me of the famous lines from Devotions upon Emergent Occasions, a 1624 prose work by English poet John Donne:

No man is an island entire of itself; every man 
is a piece of the continent, a part of the main; 
if a clod be washed away by the sea, Europe 
is the less, as well as if a promontory were, as 
well as any manner of thy friends or of thine 
own were; any man's death diminishes me, 
because I am involved in mankind. 
(…)
Best wishes from Milan,
The United Ventures Team
The Ultimate Disruptor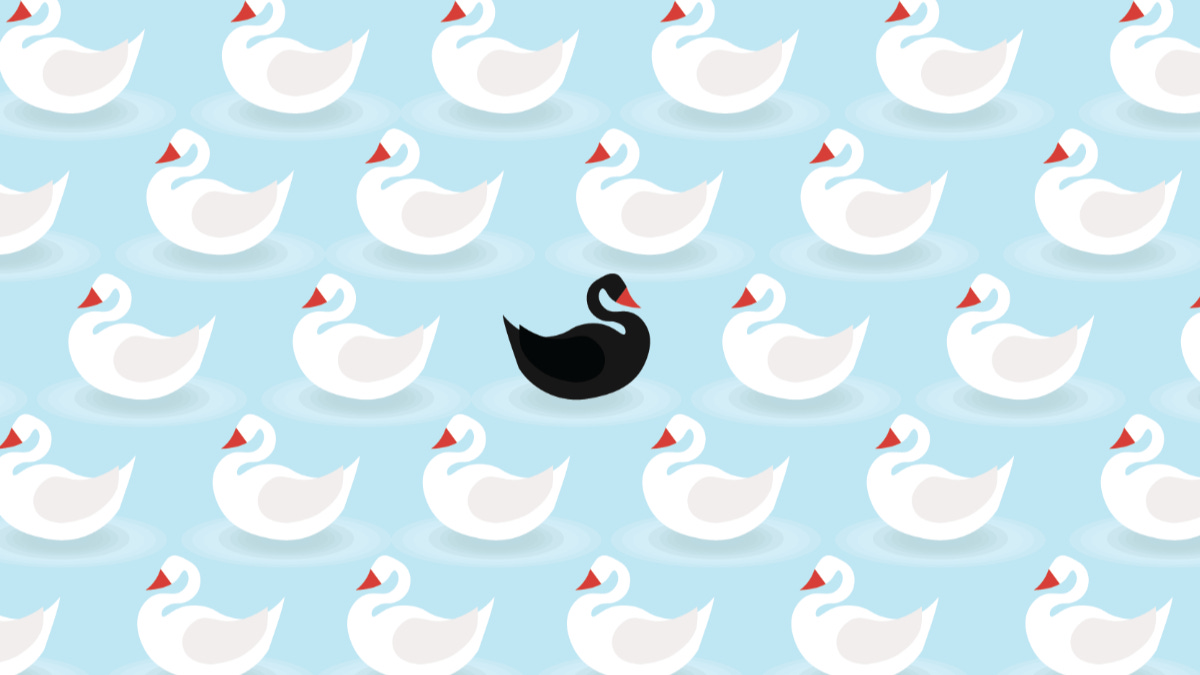 Is Coronavirus the ultimate disruptor? Most certainly, our society and economy will have to change dramatically to manage the crisis ahead. In this long post published on our blog, we explore some of the many topics related to the spread of COVID-19 globally, reflect on the concept of antifragility as an antidote to black swans' blows, and share with our community a word of encouragement. Our job requires a long-term outlook: now more than ever, we are confident in the potential of technological innovation to help us navigate these uncertain times and lay the groundwork for a brighter future.
New Investments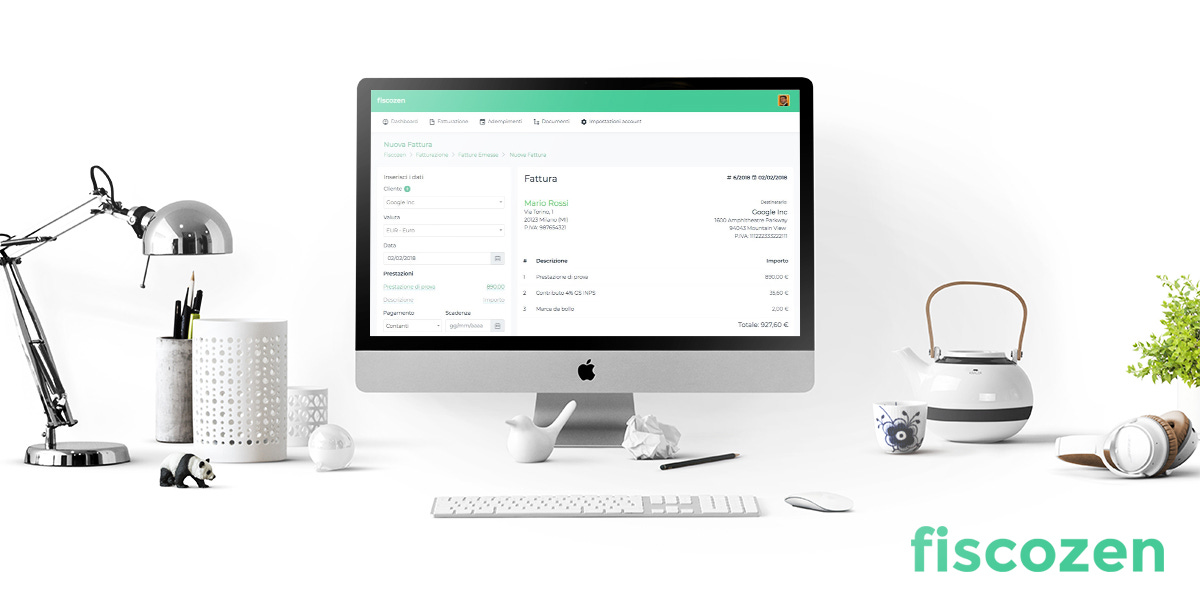 On March 16th, we announced our investment in Fiscozen to help build a smarter and more flexible way of managing tax complexities. The choice to invest in Fiscozen well responds to our investment thesis, which is to identify entrepreneurial initiatives characterized by a strong management team and aimed at digitizing sectors still little affected by technological innovation. We believe that Fiscozen's fully digital tax management platform can be a game-changer for freelancers and individual businesses, especially in these challenging times.
#futurosenzafuturo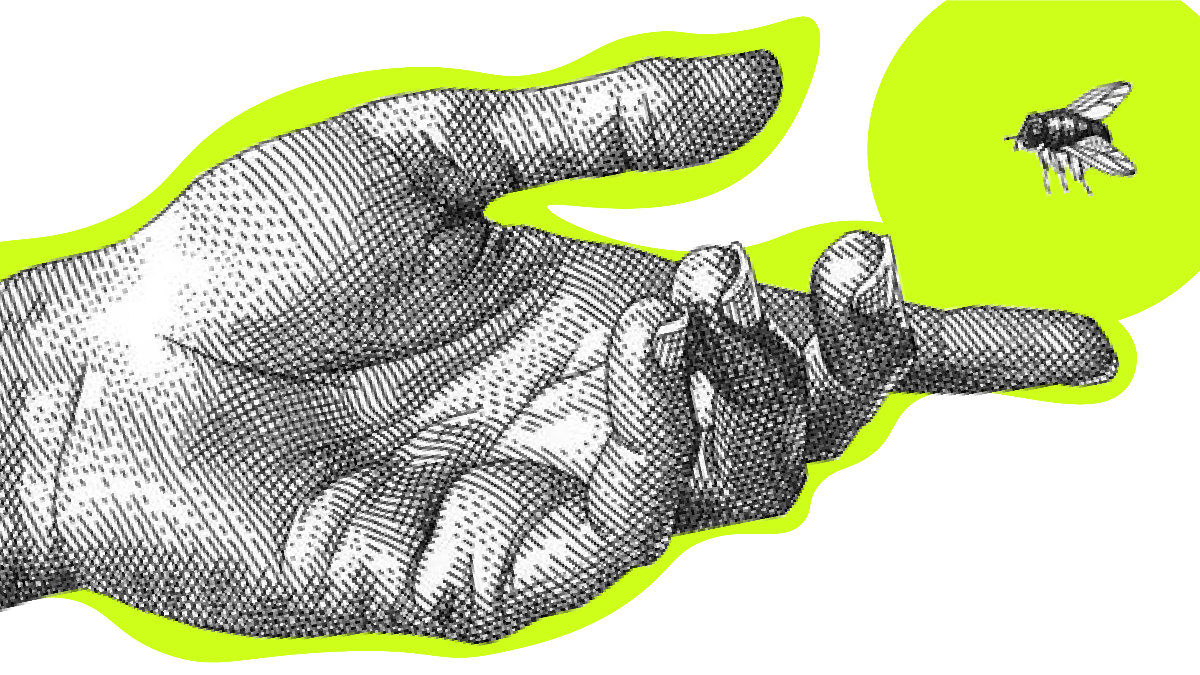 Back in February, we have announced the launch of VC HUB ITALIA, the association that reunites the leading players in the financing of innovative startups. Our aim is to build a proper Italian venture capital culture, creating actions of awareness, and providing institutional support to the innovation ecosystem. That's why VC HUB has been working with the Italian startup community to demand the Government a Startup Emergency Act to cope with today's emergency, in line with the extraordinary urgent measures that are being implemented throughout Europe to safeguard innovation ecosystems and startups. Join us by signing the petition #futurosenzafuturo.
Portfolio Highlights
Tech startups are facing challenges and opportunities. Here's a selection of news from our portfolio companies while they navigate the maelstrom with determination and creativity.

Credimi has put in place several initiatives to aid Italian SMEs to face the COVID-19 emergency. It has launched a new product to guarantee liquidity to small businesses, Credimi Start; and, in partnership with Banca Generali, will manage an issue to rapidly mobilize Italian private savings for a total amount of €100 million. Credimi has also compiled a simple, useful, and practical toolkit offering SMEs advice on how to deal with the crisis, with clear information on the "Cura Italia" decree, health&safety issues, and smart working tips. 

MainStreaming has been selected by Microsoft to join its scaleup program, as it continues to grow rapidly (read on Forbes how COVID-19 is pushing up streaming services) with its unique intelligent video delivery capabilities for live streaming and VOD. The team is currently working alongside Microsoft to develop video delivery solutions built in Microsoft Azure cloud services, and to integrate MainStreaming into the Microsoft ecosystem.

MishiPay was started with the aim of making the in-store experience faster for shoppers, and never has that been more important than today. It is now critical to have a checkout technology that allows retailers to serve their customers while still keeping everyone safe. MishiPay's founder Mustafa Khanwala explains how Scan&Go technology can help to stop the spread – get in touch for further info.

Moneyfarm knows well how important it is, in complex times like these, to not be overwhelmed by the abundance of information and to select and interpret the news we consume. That's why on their blog you can find daily video updates with the key takeaways from the market news (ita-eng) to cut through the often chaotic news cycle and understand what actually impacts investors.
Coronavirus Resources
Misinformation about the disease is spreading nearly as fast as COVID-19: the reason why factual and trustworthy information is essential. We have put together a selection of industry-relevant content we came across in the past weeks. If you have additional resources that would be helpful, please share them with us!

1. The world after Coronavirus by Yuval Noah Harari (Financial Times)
2. How to manage a pandemic (MIT Technology Review – providing free access to essential coronavirus coverage here)
3. COVID and forced experiments (Benedict Evans)
4. How to manage innovation during a recession (Forbes)
5. How digital investment can help the COVID-19 recovery (WE Forum)
6. Innovation under COVID-19 (broad coverage by Plug & Play Tech Center)
7. AI can help scientists find a COVID-19 Vaccine (Wired)
8. Predictions for the New Normal (podcast by Harvard Business Review) 
9. App-based contact tracing may help end Coronavirus lockdowns (The Economist – for more stories about COVID-19 and its consequences take a look here) 
10. Can Direct-To-Consumer brands survive the COVID-19 apocalypse? (Fast Company) 

Data, Reports, and Insights
Worldometer - to stay updated on the progression of the pandemics.
COVID-19: Implications for business. Executive Briefing by McKinsey&Company. McKinsey also provides a resourceful collection on Leading through the Coronavirus crisis: insights on how organizations can respond, and what happens next.
PwC/CB Insights quarterly MoneyTree Report - venture capital investments vs. COVID-19 in Q1'20. 
The economic future just happened. Old but gold: this 2009 study from Kauffman Foundation found that more than half of the companies on the 2009 Fortune 500 list were launched during a recession or bear market. 

Bonus Track
Two gems found on The New York Times: Messages from Quarantine, a bittersweet Milanese tale by filmmakers Niccolò Natali and Nikola Lorenzin; and a disturbing/magnetic gallery of empty cities around the world. 
(Other) Things Worth Sharing
It is also true that from time to time, we have to stop reading news about the pandemics – that's the first advice experts give against the psychological side effects of self-isolation. If you want to clear your mind and read/watch/listen to something that is COVID-free, we have prepared a mini-selection of favorite long reads, books, documentaries, and podcasts to nurture your mind and soul during these long days at home.

In case you missed it, Cat Person by Kristen Roupenian is the demonstration that literature can go viral too. Published on the New Yorker in December 2017, this captivating short story about the uncomfortable romance between 20-something Margot and 30-something Robert soon got wrapped up in a larger #MeToo conversation, was extensively commented on social media and quickly became a literary case. An intriguing piece of writing and an enlightening example of contemporary literature dynamics.

Spring has sprung, and we can only admire it from our windows. So, let's imagine do some flower-viewing, or hanami, in the company of Hanya Yanagihara. In this beautiful essay published in the New York Times, Japan in Bloom, she narrates the country's infatuation for the cherry blossom season, a source of fascination and wonderment for more than a thousand years. Yanagihara is also the author of A Little Life, a +1100 pages masterpiece about the redemptive power of friendship. One of the most intense and brutal (at times unbearable) books I have ever read.

Wild Ideas Worth Living is a series of conversations with people who took the path less traveled and brought their wildest ideas to life. I particularly enjoyed the podcast interview with Alex Honnold, the first person to ever free-solo El Capitan in Yosemite (and you haven't done it yet, you must see the award-winning documentary dedicated to this endeavor). Bonus: in this interview with a16z, Alex explains how entrepreneurs can learn lessons from rock climbing (about fear, risk, persistence, preparation) and apply them to their ventures.    
That's all, folks!
Have you enjoyed this newsletter? We would love to hear your feedback!
Please feel free to share any questions, thoughts, or comments by dropping us an email.